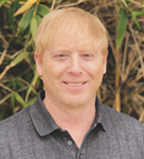 Putting The World Back Together
As a Faith Village, we understand that Jesus calls us to be ambassadors of
hope, humility, and hospitality in our world. As we do, God's reconciliation
and healing are enabled across all domains of life. But the world is a big
place, so most of our time, energy, and resources are focused on equipping
and encouraging those who attend EBCLA on Sundays to do that in their
own home, neighborhood, and community.
We aim to "tithe" about 10% of our budget to support ambassador work
outside our immediate context. We typically call that "missions," and those
we send out "missionaries." This three-week series seeks to clarify and
challenge our partnership with those people and the work they do as
ambassadors of Jesus.